INTEGRATED SEED CLEANING MACHINE Application:
This combined or integrated seed cleaning machine can help to clean various seed or grains, such as corn, wheat, rice, beans (including coffee beans), oat, sorghum, buckwheat, etc. It consists of a de-stoner, a vibratory sifter, bucket elevator and motors.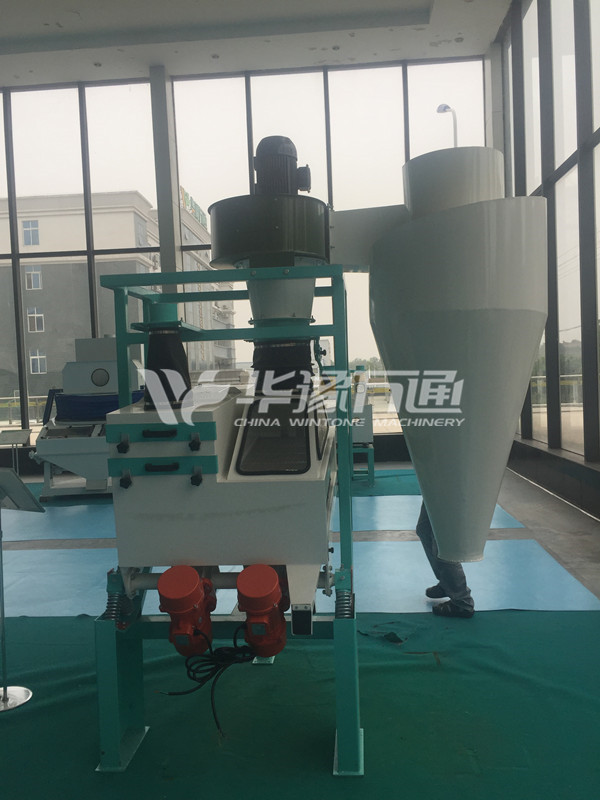 The sifter is applied for the removal of impurities such as leaves, sticks, rope, impurities from a stream of grain. The de-stoner removes stones, metals and other high density impurities.
Integrated Seed Cleaning Machine Features:
Small space requirement, low power consumption, easy installation, easy operation and maintenance.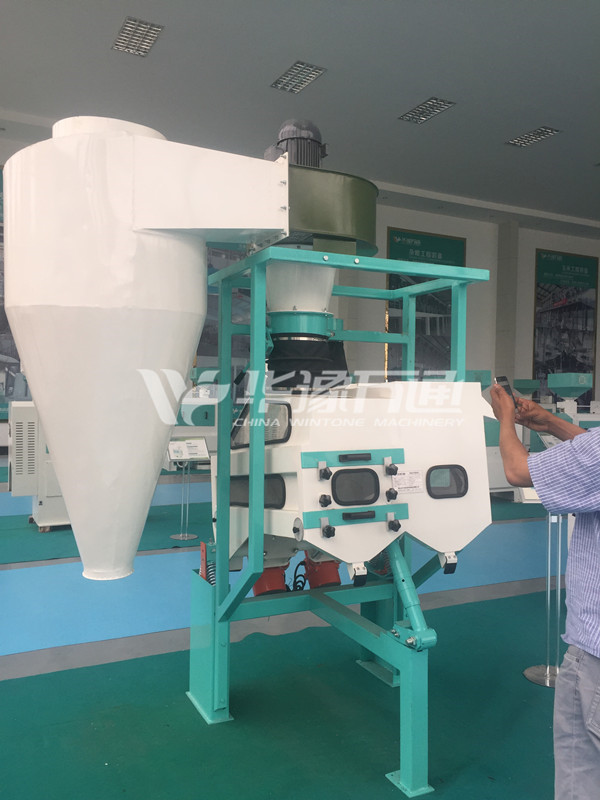 Integrated Seed Cleaning Machine Working Principle:
It uses a separate blower to control air flow, which makes it unnecessary to install expensive blower system. The sieves of vibrating sifter and de-stoner are easy to be changed to meet different cleaning demands.
Motors:

Devices for Adjusting Angle of Vibratory Sifter:

Integrated Seed Cleaning Machine Technical Parameter:
| | | | | | |
| --- | --- | --- | --- | --- | --- |
| Model | Capacity(KG/H) | Power (KW) | Dimension (L*W*H)mm | Catching blower | Weight (kg) |
| TQLS-85 | 1000-1500 | 4.5 | 1170*110*3120 | 4-72-No.4.5 | 592 |
| TQLS-100 | 1500-2000 | 4.5 | 1220*1270*2170 | 4-72-12No.5 | 650 |
| TQLS-120 | 2000-3000 | 6 | 1496*1445*2170 | 4-72-12No.5 | 720 |
| TQLS-160 | 3000-4000 | 8 | 2300*1445*2500 | 4-72-12No.6 | 1150 |